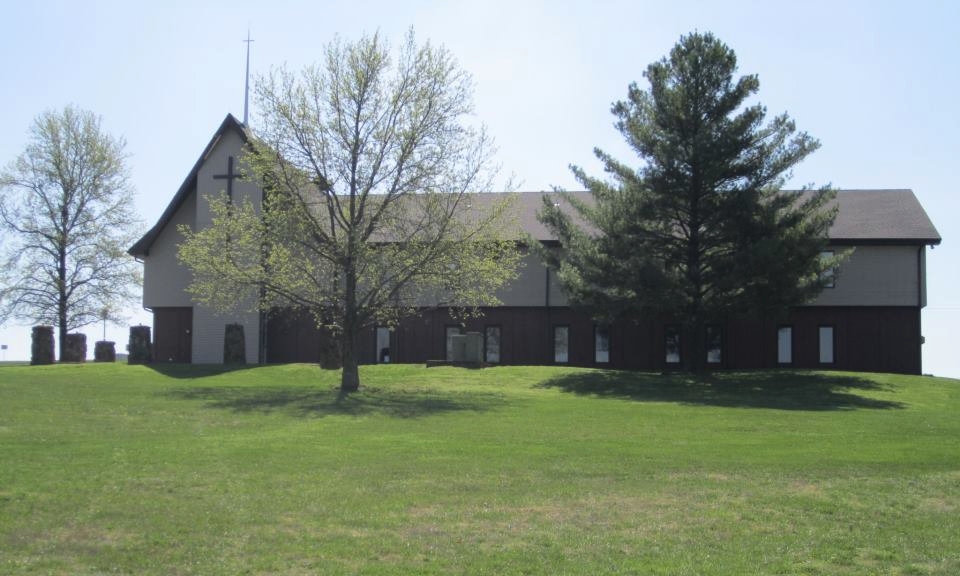 Join Us this Sunday


fellowship ~ music ~ worship
Worship Service 10:00 a.m.
Everyone is welcome!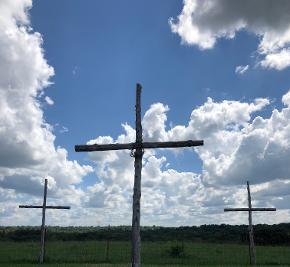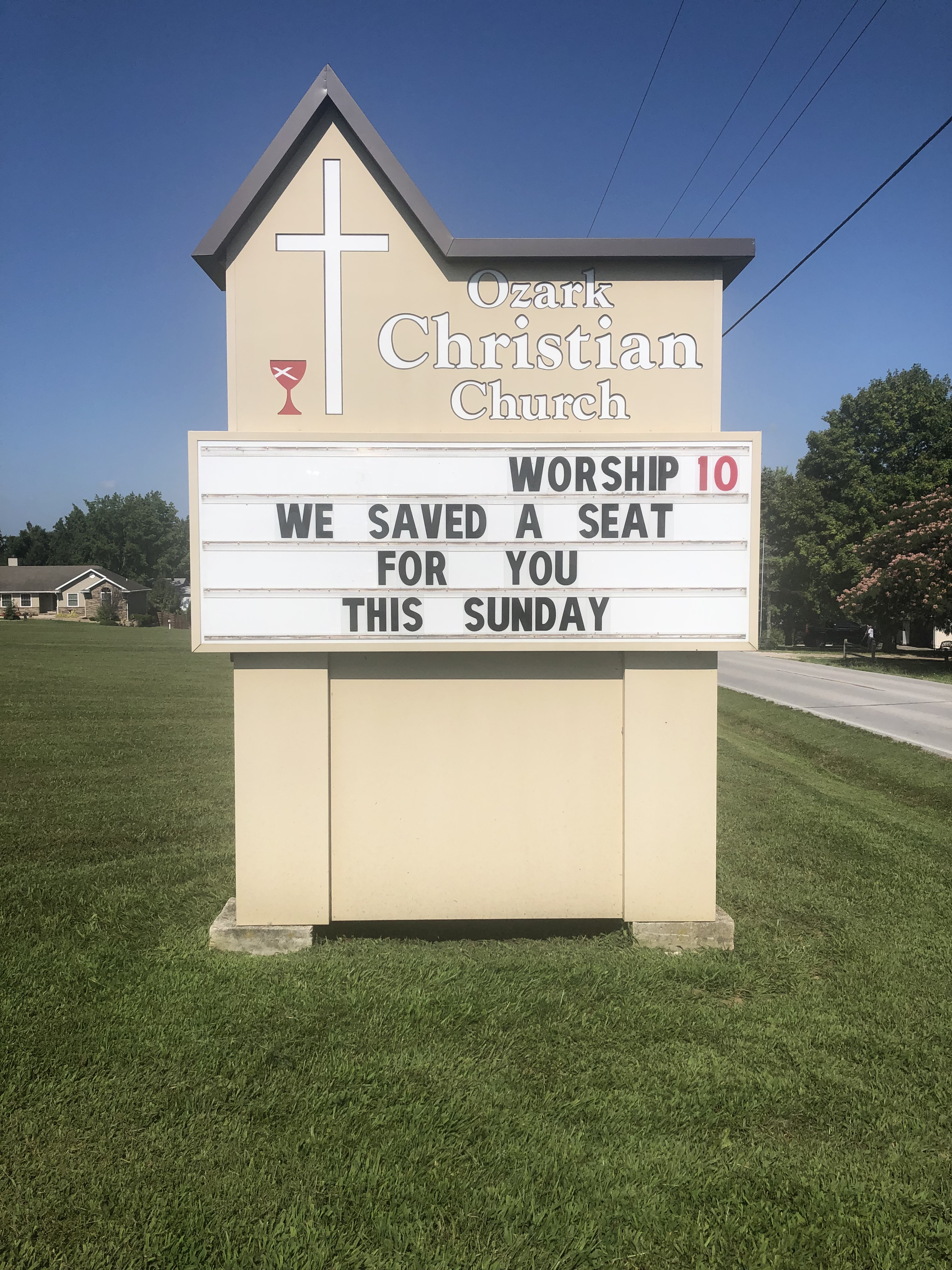 You are invited to worship with us anytime. There is no special dress code, but you will be greeted with many smiles, so come and enjoy the music, peace, people, and the presence of God at OCC.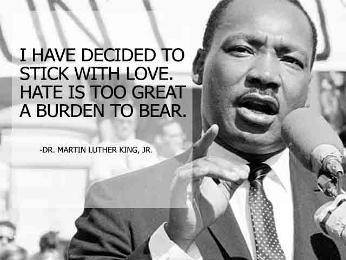 January 23's message, "Choose Unity (church is about belonging and bonding)," will focus on 1 Corinthians 12:12-31a.
We look forward to seeing you in the sanctuary, on the parking lot, or watching the Facebook Live stream at 10:00.
Thank You Ozark Community
Thank you to everyone in the Ozark Community and surrounding areas that came out during Decemberto "Experience the Nativity," a festive display of more than 300 Nativity sets. If you missed the chance to view this collection, check back during the 2022 Christmas season for updated information. Congratulations also to the free Nativity giveaway winner D. & S. White!
Ozark Christian Church is searching for qualified applicants. Will it be you or someone you know?
See below for more information on open positionsand give us a call.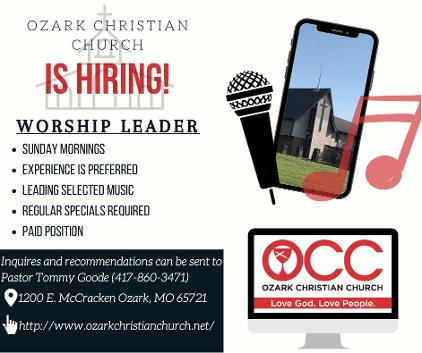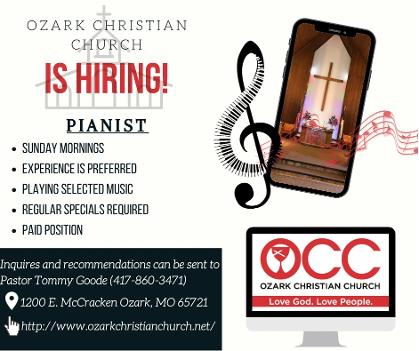 We are currently gathering in the sanctuary at 10:00 a.m., with discretionary masking, prepackaged communion, and other safety precautions in place. However, you may stay in your car and participate from there, if you feel more comfortable. A Greeter will deliver prepackaged communion to your car when you arrive and instructions on how to tune into the service with your car radio (88.5 FM).
You are also welcome to view the service on our Facebook Live Stream on Sunday mornings.
We hope you will join us by whatever means you are most comfortable with.
(Updated December 2021)

Relationship in Christ
We confess that Jesus Christ is the Son of God and the one who changes us to life eternal with God. That astounding relationship begins the moment a person asks Jesus Christ to be his or her Lord and Savior, and then publicly declares their faith in Him. Our membership, our relationship is to all who make that declaration. We worship and serve Jesus Christ in gratitude as we love and serve others.
You are also invited to make your desire for membership and baptism known to the pastor or any elder of our church.