(Please see the Home Page for updates to the Worship Service schedule due to the Coronavirus Pandemic)
JOIN US THIS SUNDAY!
fellowship ~ music ~ worship
Refreshments 9:30 - 10:00 am and after Service
Prayer Time 9:30 am (2nd Sundays)
Worship Service 10:00 am
Everyone is welcome!
NURSERY IS PROVIDED UP TO 3 YEARS OF AGE
Ministerial Staff:

Minister: Rev. Dr. Tommy Goode

Music Leader: Christy Wall
Pianist: OCC is currently seeking a Pianist
Interim Pianist: Ardell Fox

Office Manager: Christy Wall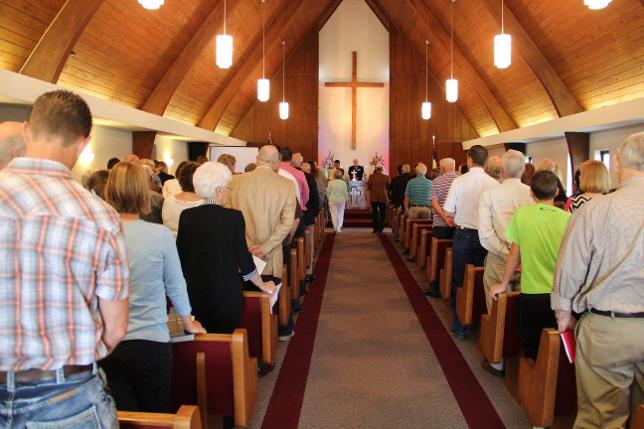 On The Calendar:
December 5, 12, 19, 26 - Those who are not comfortable attending the worship service inside can listen from their cars in the parking lot via FM radio (88.5) or watch via the Facebook Live Stream.
Nov 28 First Sunday of Advent
Open to the public the month of December we are hosting Experiencing the Nativity! See the Home Page, the Newsletter Page or the Calendar Page for information, dates & times. These are not on the list below.
December 4 - 8:00am Men's Breakfast @ Billy Gail's restaurant followed by Trash Pick-up
December 4 - 9:30am Ladies Christmas Brunch @ OCC in the Fellowship Hall
December 5 - Second Sunday of Advent

December 5 - Cabinet Meeting
December 8 - 6:30pm Wing It! The Theme is Finger Foods, Appetizers and Sweet Treats
December 10 - 11:00-3:00 CCCOA Christmas Party in the FH
December 12 - 9:30am Prayer Time
December 14 - 11:00am CCCA Meeting in the FH
December 19 - Congregational Meeting following service

December 20 - Newsletter Information Due
December 24 - 6:00 pm Christmas Eve Service
No Bible Study this month.
Prayer Time: Second Sunday morning at 9:30 in the sanctuary. Join us to
pray for Ozark Christian Church.

CWF: First Wednesday of each month, 1:00 pm
(unless otherwise stated)
Wing it Wednesday : Second Wednesday of each month, 6:30 pm
A casual, easy meal where we "wing it" with whatever is brought. Enjoy fellowship and laughter with church family and friends.
Adult Bible Study: First, Third & Fourth Wednesday of each month, 6:00-7:00 p.m.
(unless otherwise stated)

Weddings:
Please contact our church office for our current Wedding Policy and Fees: 417-581-6796