(Please see the Home Page for updates to the Worship Service schedule due to the Coronavirus Pandemic)
JOIN US THIS SUNDAY!
fellowship ~ music ~ worship
Refreshments 9:30 - 10:00 am and after Service
Worship Service 10:00 am
Everyone is welcome!
NURSERY IS PROVIDED UP TO 3 YEARS OF AGE
Ministerial Staff:

Minister: Rev. Dr. Tommy Goode

Worship Leader: Alex Heidt
Office Manager: Samantha Burn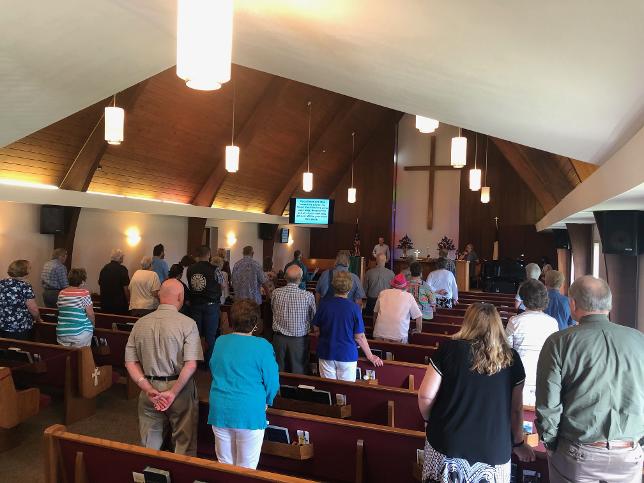 On The Calendar:
June 4, 11, 18, 25 - The service is also available via the Facebook Live Stream.

June 4 - Cabinet Meeting after service
June 7 - CWF 1 p.m. Sunny Farms
June 10 - Stained Glass Theater 2 p.m.
June 11 - Graduation Sunday
June 14 - Wing It 6:30 p.m. Fellowship Hall
June 17 - Men's Breakfast 8 a.m. Fellowship Hall
June 17 - Trash pickup following breakfast
June 19 - Newsletter Items Due
June 27 - Visioning 6 p.m. Fellowship Hall
CWF: First Wednesday of each month, 1:00 pm
(unless otherwise stated)
Wing it Wednesday : Second Wednesday of each month, 6:30 pm
A casual, easy meal where we "wing it" with whatever is brought. Enjoy fellowship and laughter with church family and friends.
Weddings:
Please contact our church office for our current Wedding Policy and Fees: 417-581-6796